EdgeBox-RPI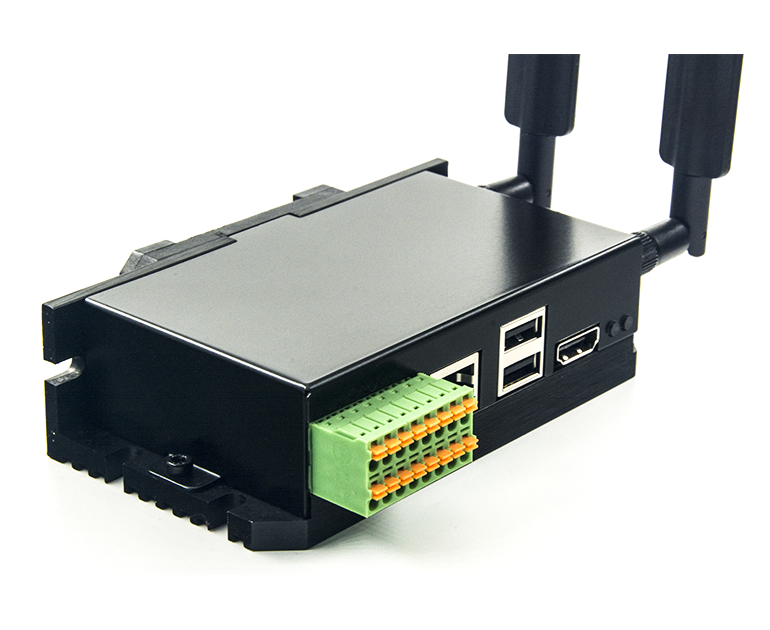 EdgeBox-RPI
Rugged Fanless Edge System with Raspberry Pi Compute Module 3+(CM3+),proven,out-of-the-box controller for industry environment.It can be used to connect the field networks with cloud or IoT applications.
The EdgeBox-RPI is fitted with the Raspberry Pi CM3+.It is designed for easy setup and quick deployment for typical industrial applications, such as status monitoring, facility management,digital signage and remote control of public utilities.Furthermore, it is a user-friendly gateway solution with 4 cores ARM Cortex A53 and most industry protocols can save on total deployment costs including electrical power cabling cost and help reduce the product's deployment time. Its ultra-lightweight and compact design is the answer for applications in space-constricting environments ensures it can operate reliably in a variety of extreme environments including in-vehicle applications.
Note:

Product images are for illustration purposes only and maybe don't match what is currently being shipped.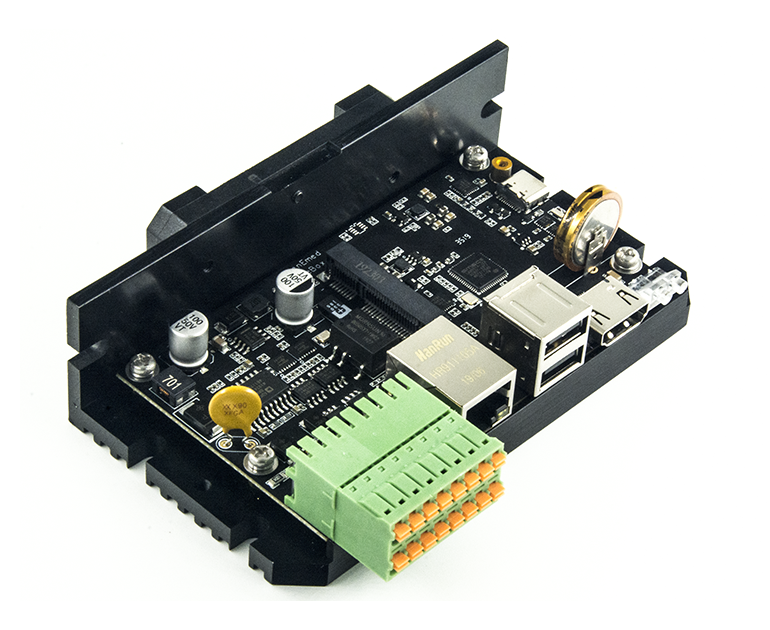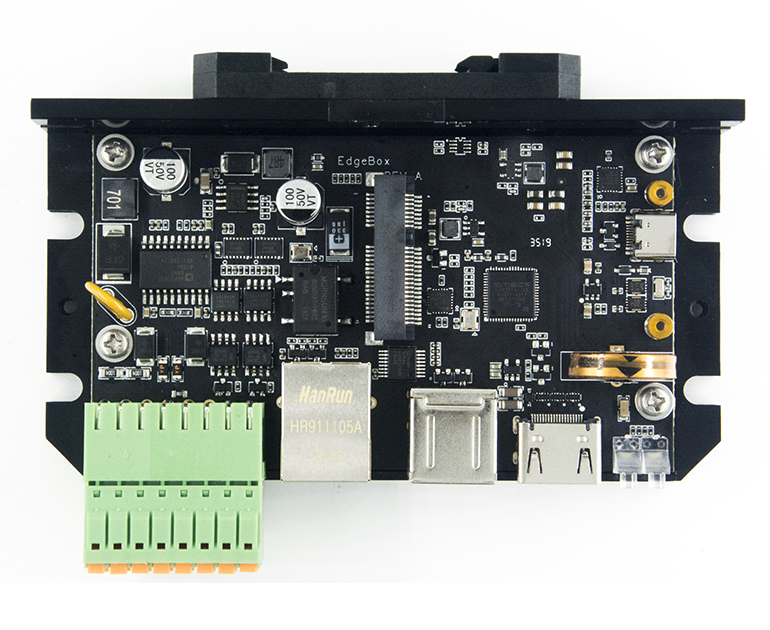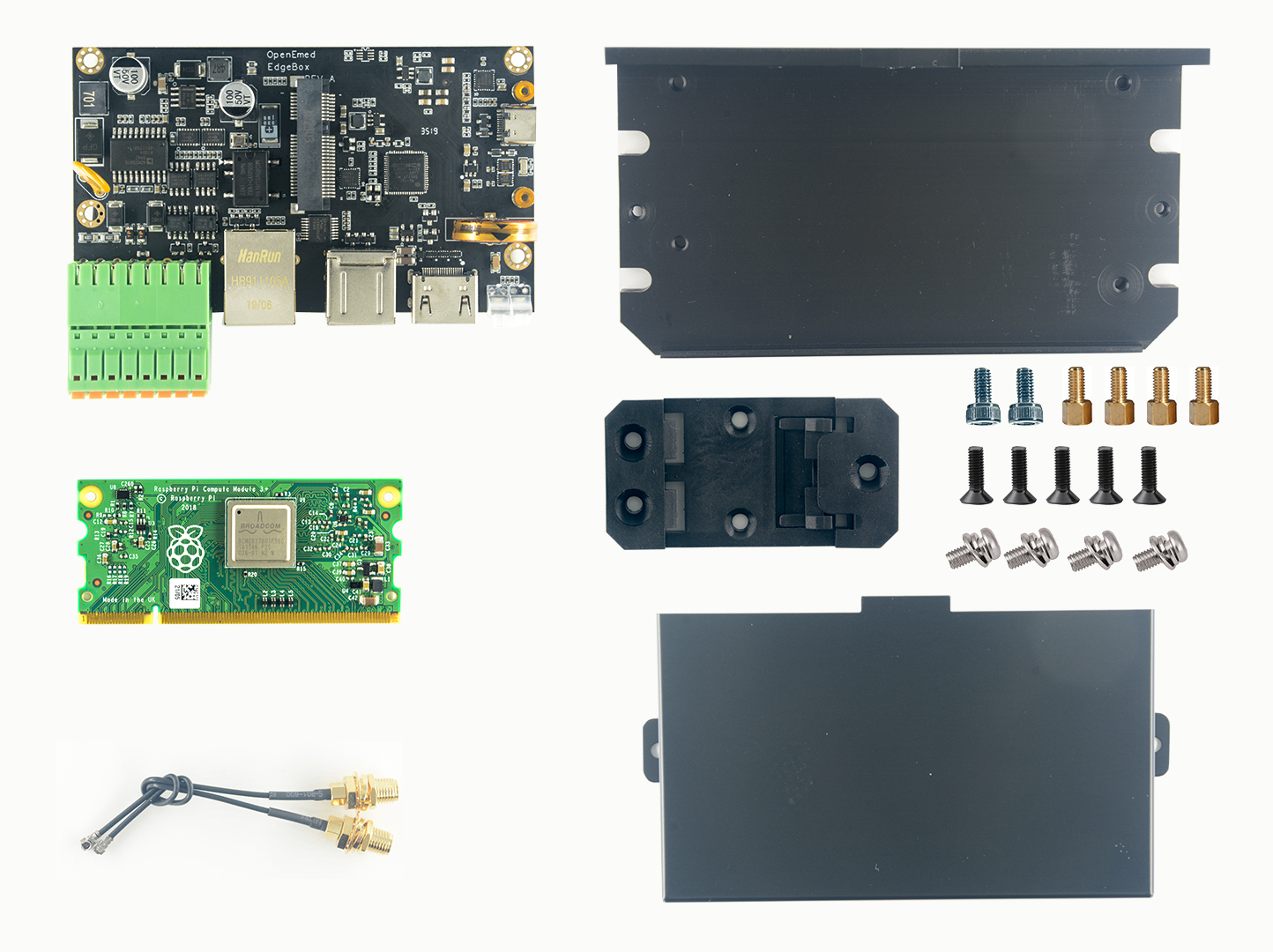 Features:
Raspberry Pi CM3+ Based
State-of-the-art Aluminium chassis for Harsh environment
Integrated passive heatsink
Built-in mini PCIe socket for RF module, such as 4G, WI-FI,Bluetooth, lora or zigbee
SMA antenna holes x2
Modbus over RS485 or Ethernet support
CAN-FD inteface up to 5 Mbit/s for distributed I/O or motion control
Encryption chip ATECC608A
Hardware Watchdog
RTC with Super Capacitor
Wide power supply from 10.8 to 36V DC
35mm DIN Rail support
CPU
Broadcom BCM2837B0,Quad-core A53 running up to 1200 MHz
---
Interfaces
1 × RJ45 ethernet port support 10/100M
2 x USB 2.0 Port
1 x HDMI
2× CAN controllers supporting CAN FD protocol
1 x isolated RS485
1 x RS232
1 x mini-PCIe socket with sim card support
Wide power supply support 10.8-36V DC
---
Graphics and multimedia
3D GPU: Supports OpenGL ES 2.0, 1.1; H.264,MPEG4 decode(1080p30);H.264 encode(1080p30)
---
Operating temperature
---
Complicances
Software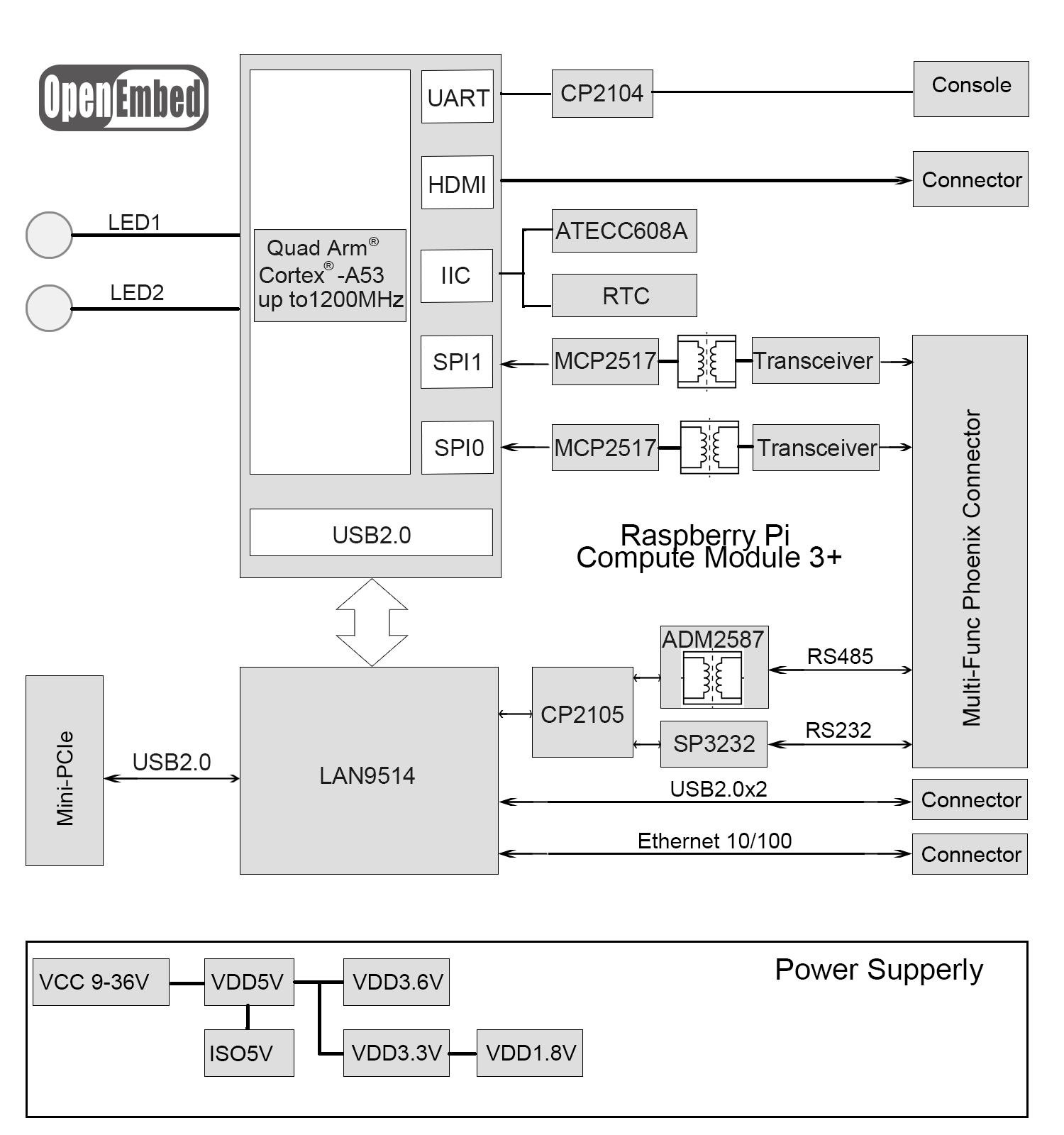 All prices below are specified in USD.
Prices are periodically updated according to variations in component costs. Prices are subject to change without advance notice.
---
P/N template: EdgeBox-RPI-A-UART-CAN-RTC-WDT-Encryp
Where:
A: hardware edition
UART: Isolated RS485 + RS232
CAN: 2 x Isolated CAN FD Interfaces
RTC:Real time clock
WDT:Watch dog timer
Encryp : Encryption chip ATECC608A
Entry level configuration P/N: EdgeBox-RPI-A PRICE: $119
Default configuration P/N: EdgeBox-RPI-A-UART PRICE: $149
Full configuration P/N: EdgeBox-RPI-A-UART-CAN-RTC-WDT-Encryp PRICE: $199
​===================================================================================
Note: The default configration of eMMC storage is 32GB.
Customizations accepted,please contact sales@OpenEmbed.com for other configrations.
---
Other Quantity Orders:
Pricing is specified for 100-unit orders.Multiply the unit price by the factor to calculate the price for another quantity :
| | |
| --- | --- |
| Qty | Factor |
| 10K | contact us |
| 1K | 0.85 |
| 500 | 0.9 |
| 100 | 1.0 |
| 10 | 1.2 |
| 1 | 1.5 |